The Isle of Man Aviation Conference is just two weeks away, and this year promises to be bigger and better than ever! To tie in with the celebration of our 10th anniversary, we have organized a variety of networking events for everyone to enjoy and appreciate.
Pre-Conference Meet Up
Prior to the conference, we have arranged for delegates to meet at the Embassy above the British pub on the North Quay, Douglas on 21st June between 17:00 and 22:00. The event is sponsored by Investec and will give everyone a chance to get to know each other and connect in a casual environment over some food and drinks.
Celebration Station
The post-conference reception will be held by Martyn Fiddler Aviation from 18:00 – 22:00. Delegates are invited to join the team for a steam train excursion through the stunning Isle of Man countryside and explore the historic train museum in Port Erin. Come rain or shine, everyone will have an amazing time as we venture on a journey of nostalgia through the southern farmland and coastal scenery. Operating since 1874, the Steam Railway runs across 15 ½ miles and passes through the various secluded villages located in the south.
Heather Gordon, Legal Director at Martyn Fiddler Aviation commented:
"If there was a prize for the most popular question about the post-conference party it would be "will we be able to go on the steam train again?" While it is not possible to do it every year, we just had too for our 10th anniversary! It is iconic and so much fun. This year we have even taken over the steam train museum and railway station to hold our annual celebration."
The train arrives in the idyllic seaside village known as Port Erin around 19:00, where guests will have full access to the station and train museum to celebrate our 10th anniversary in true style. Rain or shine, we anticipate a wonderful celebration, with attendees travelling from across the world to join us on the adventure. The Steam celebration will provide all guests with the perfect opportunity to connect with others in the industry and build long-lasting relationships.
Martin Kennaugh, Client Services Director at Martyn Fiddler Aviation stated that:
"Whether our networking events involve umbrellas or sunglasses (or both), we always try to bring delegates together in a friendly and relaxed atmosphere while showcasing the best of the Isle of Man. Our heritage and stunning landscape cannot truly be appreciated without travelling to the seaside by steam train – it will evoke memories and emotions for all delegates, and we are super excited to host them".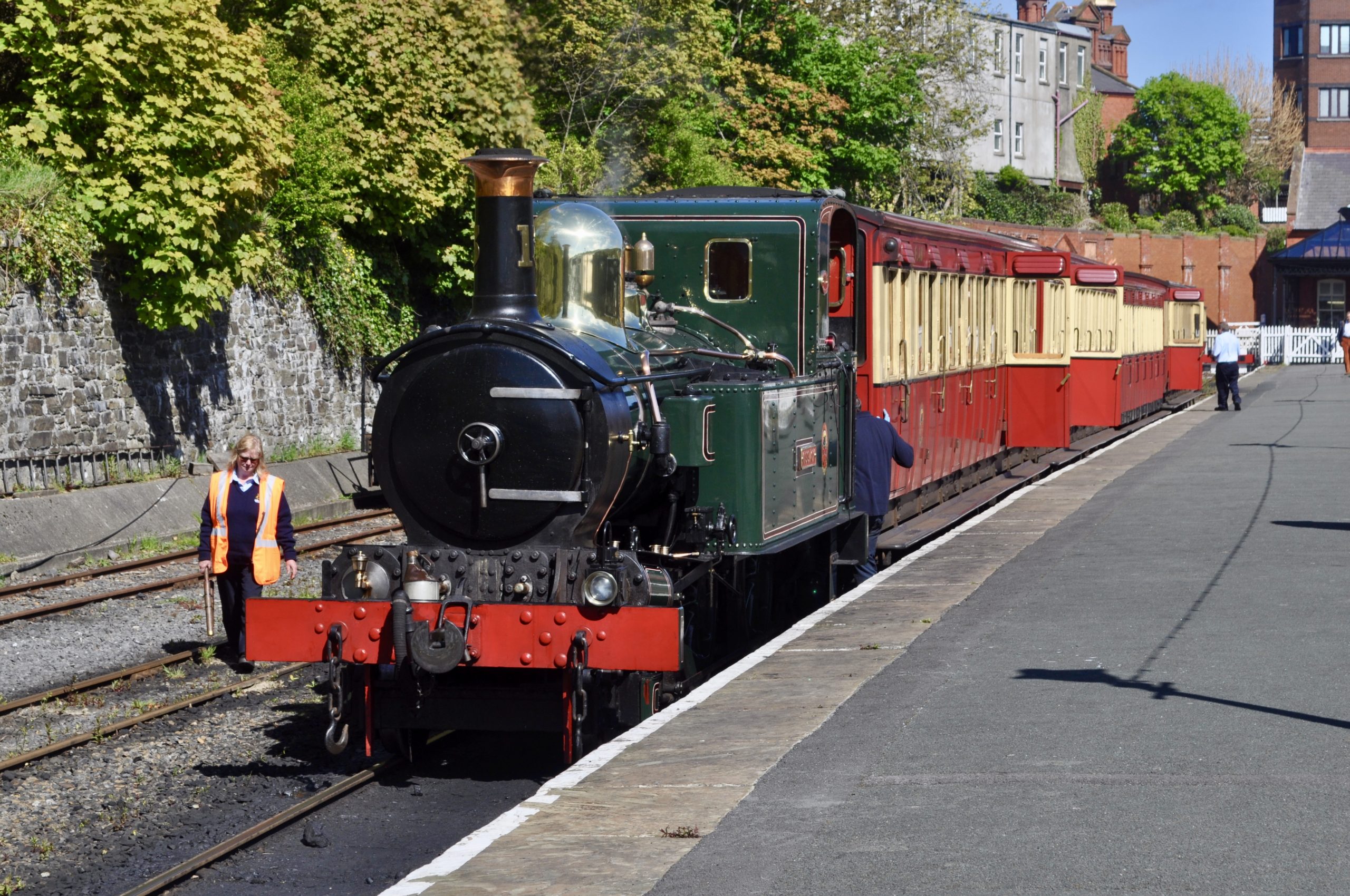 The Breakfast Club
The conference networking draws to a close with breakfast and refreshments at Douglas Chambers, on the North Quay, Douglas from 10:00 till 12:00. Delegates can connect with new faces and catch up with those from the night before.
Be sure to register now (if you haven't already) to avoid missing out on such an amazing experience!
You can register via our website here. All bookings are handled by our local travel agency Mannlink Travel, who are also able to take care of all your travel and accommodation needs. If you have any questions, please don't hesitate to contact Jordan Kelly at jordan@ortg.co.uk.